Space Planning and Design
Space Planning and Design
Planning and designing your workspace is a team effort that takes creativity, attention to detail, and a thorough knowledge of your interior space and work activities. That's what Millington Lockwood's expert team of interior designers help to provide, ensuring high-quality products and services for all your locations.
Creating a Living Office
Through our partnership with Herman Miller, we are collaborating with the world's leading thinkers and designers to apply a greater understanding of people to create work environments that harness our natural motivations, and compel us to produce our best work. This approach is called Living Office.


To accommodate the many needs of people doing different work, Living Office proposes a shift from standardized workstations and generic meeting rooms to a diverse landscape of purposeful settings.
Living Office delivers a more natural and desirable experience of work for people and fuels greater outcomes for organizations.
Living Office is founded on the belief that when people thrive, the organizations they work for do, too. But the story doesn't stop there. Workplaces should also reflect the things that make an organization unique—who it is, what it does, and what it hopes to achieve. Living Office considers the needs of both people and organizations, and offers insights for creating high-performing workplaces that fulfill both.
Whether the goal is to attract and retain talented individuals, stimulate innovation, or improve any number of business outcomes, Living Office puts people and businesses in a place to succeed.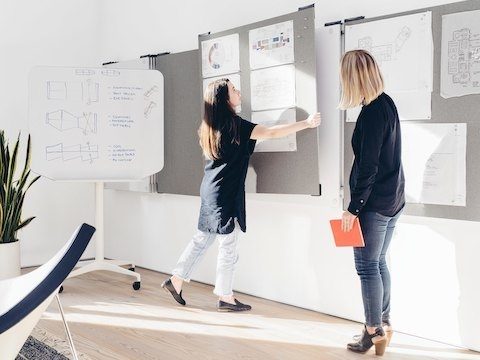 Our Process
Our space planning and design services start with in-depth research into your requirements for interior space. And since Herman Miller Certified Dealer Network members are electronically linked, we can easily share project knowledge to facilitate the process.

We develop workspace layouts and installation drawings to scale using CAD, so that we can make an exact product count. Then the CAD specifications are converted into factory orders that allow the manufacture and shipment of products consistent with project schedules and construction progress. We can also help you lay out your workplace yourself, including architectural features and a limited vocabulary of products, using planning and visualization tools. You can render these spaces dynamically in 2D or 3D and share your renderings with colleagues. And, when you're ready, you can view specifications and order detail, check lead-times, and generate error-free orders.
Starting a project?
Contact us to start a conversation. We want to help.
Contact Us